Sport news
Toyota set the pace in the first of three qualifying sessions ahead of this weekend's 24 Hours of Le Mans, Round 2 of the 2018/19 FIA World Endurance Championship.  The top spot went to the no8 TS050 Hybrid after Kazuki Nakajimaset a 3m17.270 lap, 0.107 seconds ahead of Kamui Kobayashi in the no7 Toyota.
SMP Racing was the fastest of the non hybrid cars, with Stéphane Sarrazin in the no17 BR01-AER posting a 3m19.463 lap, 0.179s ahead of the no1 Rebellion Racing R13-Gibson of Bruno Senna.
It was a Porsche 1-2 in the LMGTE Pro class with the no91 Porsche 911 of Gimmi Bruni leading the way after the Italian posted a 3m47.504 lap around the 13.6km circuit, nearly 1.6 seconds ahead of the no92 911 of Michael Christensen.  Ford were 3rd and 4th quickest, with the no66 Ford GT of Olivier Pla third fastest with a 3m49.181 lap time.
The provisional pole position in LMP2 went to ELMS front runners IDEC Sport with Paul Loup Chatin setting a time of 3m24.956, 0.284s ahead of the top WEC entered car, the no28 TDS Racing Oreca-Gibson of Loic Duval. The no26 G-Drive Racing Oreca was third quickest with Jean-Eric Vergne setting the best time for the car in the 2-hour session 1.207s behind the lead car in the class.
Porsche also led the way in the LMGTE Am class with the top three places being filled by the German manufacturer.  Matteo Cairoli once again put in a blistering lap to finish ahead of several LMGTE Pro class cars, driving the 911 RSR to a lap time of 3m50.728 in the no88 Dempsey-Proton Racing entered car.  The no77 Dempsey-Proton Racing Porsche was second fastest with Matt Campbell setting a lap of 3m51.930, well ahead of Ben Barker in the no86 Gulf Racing Porsche.
The final two qualifying sessions will take place at tomorrow, Thursday 14 June, to determine which cars will be on pole position for the 86th edition of the 24 Hours of Le Mans.
CLICK HERE for the result from Qualifying 1
World Endurance Championship
WEC24 Hours of Le MansWEC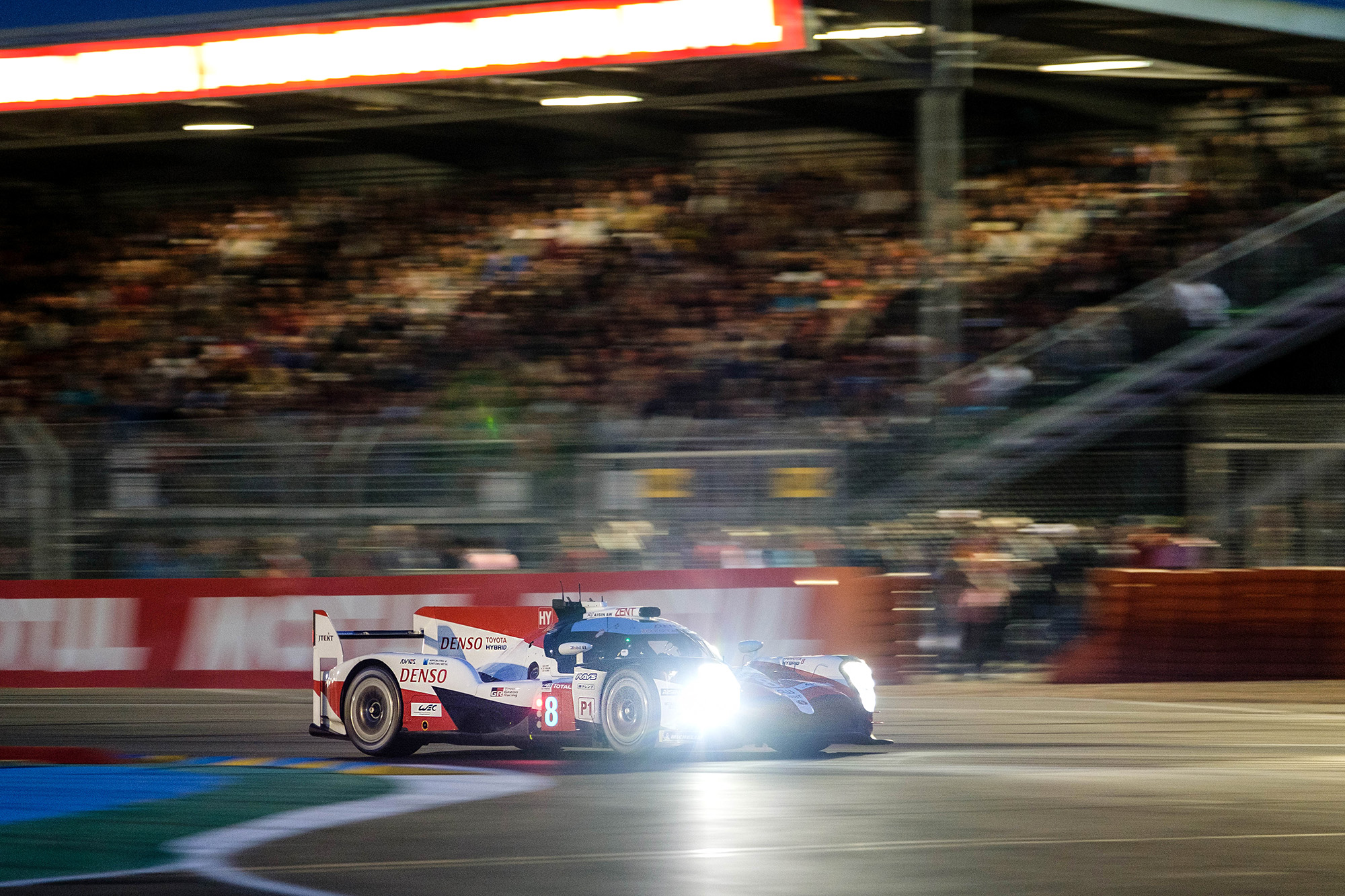 SEASON 2018SportCircuit1SportWorld Endurance ChampionshipCircuitWECSEASON 2018WEC24 Hours of Le Mans00Thursday, June 14, 2018 – 12:20amThursday, June 14, 2018 – 12:20am